LATEST EVENTS
March 8: Dean Stockwell appears on the DVD release of "Columbo -- The
Complete 2nd Season."
April 10, 2005: The Greencine website features a recent interview with Dean.
April 15, 2005:
"Visions of Guadalupe"
Sixteen local artists, as well as special guest artist, Robert Dean Stockwell, are featured in an exhibit entitled "Visions of Guadalupe" at Two Graces Gallery in the Rancho Plaza April 15. Work by Pablo Flores, Lydia Garcia, Carrie Lynn Korzak, Mary Walton, Leah Benau, and Star St. Clair is on display, along with that of invited guest artists Margie Romero and Conrad Fernandez (on loan fromthe St. Francis Gift Shop), Maria Martinez, Katie Woodall, Mercy Mitchell, Alex Chavez, and Michael Vargas. "Nay," a Las Cruces santera, has created walking sticks and carvings for the show. From Taos Daily News, March 15
April 26, 2005: Phenomenon: Lost Archives, hosted by Dean was released on a 6 DVD set.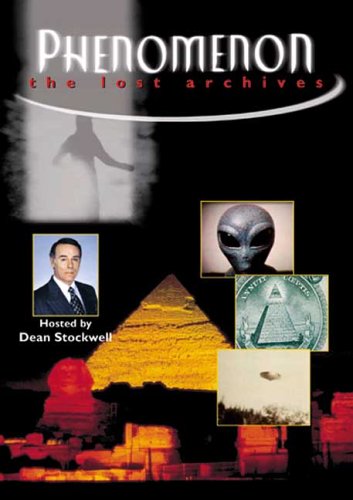 April 30, 2005: Dean Stockwell was a guest at Collectormania in Buckinghamshire, England. Our Sassie member Emma posted some pics taken by her sister at the event. Check them out at www.tijean.freeserve.co.uk/deanstockwell.htm
May 3, 2005: Star Trek Enterprise - Season One was released on DVD

May 10, 2005: Quantum Leap - Season 3 was released on DVD

May 10, 2005: the extended version of Dune was released on DVD region 1.
2005: Paper Man (1971) & Born to Be Sold (1981) were released on DVD as a Dean Stockwell Double Feature by Movie Classics.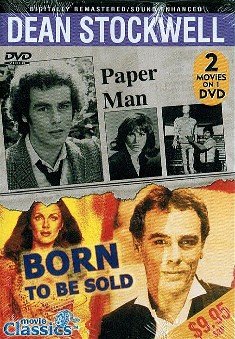 May 31, 2005: The TV film "American Black Beauty", starring Dean Stockwell, was released on DVD. Check out some pics from Howard Wexler's website.
Aug 30 - Oct 1, 2005:
The Craig Krull Gallery in Santa Monica displayed a new
collage by Dean entitled Wet Dream #1. http://www.artnet.com/event/78470/robert-dean-stockwell-collages--joe-goode-burn-out--edmund-teske-duotone-solarizations.html
September 5, 2005: Dean Stockwell presented the Dragon*Con
Festival's Independent Short Film Award on Monday, Sept. 5 at l:00
p.m. in Atlanta, Georgia. For more information about Dragon*Con, go to http://www.dragoncon.org. See Dean's press release at http://www.scenic-city.com/media/pr_dean.htm .
•Two of our Sassies members Laurie and Lisa had a long conversation with Dean at Dragon*Con and had dinner with him afterwards. It was an extraordinary experience! Read the whole story here .
Sept. 17 - Nov. 19, 2005: Dean Stockwell's 16 mm filmwork was part of the SEMINA CULTURE; WALLACE BERMAN & HIS CIRCLE exhibit at the Santa Monica Museum of Art in California. This exhibit then went to Utah, Kansas, New York, and Berkeley California.
November 5 & 6, 2005: Dean Stockwell was a guest at The Glasgow Memorabilia Show in Glasgow, Scotland. http://www.memorabilia.co.uk
NEXT UP
December 27, 2005: "Nowhere Man" will be released on DVD in the United States.
BREAKING NEWS
Dean's collages will be featured in the Summer 2005 issue of the Indiana Review, a non-profit literary magazine dedicated to showcasing the talents of emerging and established writers and visual artists. Click here to find out more.
David Dadon's new website is featuring all the movies made by Giant Films including "Face to Face", which is now known as "Italian Ties". There's no official release date yet but the trailer is available at http://www.bayshoremediagroup.com.
Dean Stockwell is currently working on a film with Sean Astin titled "Once in a Lifetime". It was mentioned in Marilyn Beck's syndicated entertainment column from April 13. Here's the quote: "We get word that Ali MacGraw is poised to return to the cameras in an indie drama likely to roll in June, with Judd Nelson and Dean Stockwell. The former top movie actress' biggest public appearance in recent time was as a presenter at the Academy Awards a couple years ago".
"Be sure to see Dean Stockwell's goddaughter, Amber Tamblyn, in her latest movie 'Sisterhood of the Traveling Pants'.
QUANTUM LEAP NEWS:
From the Cinevegas 2004 Report, by Adam Mast :
"Stockwell said that a new Quantum Leap TV movie is being developed and would feature Sam Beckett's daughter as a new leaper. Stockwell said he too would be involved and hoped to get rolling on the movie sometime next year. I guess nothing is official, but there's a strong chance it is going to happen."
According to imdb, it will be called Quantum Leap: "A Bold Leap Forward".
Sunday, November 16, 2003
By Rob Owen, Pittsburgh Post-Gazette
Bellisario has had conversations with Universal Studios about reviving "Quantum Leap." He envisions a new series with a young woman leaping through time, guided once again by Dean Stockwell.
"It's an all-new show. It's more of an update, more hip, although that was pretty hip for its time," Bellisario said.
Read here for more.