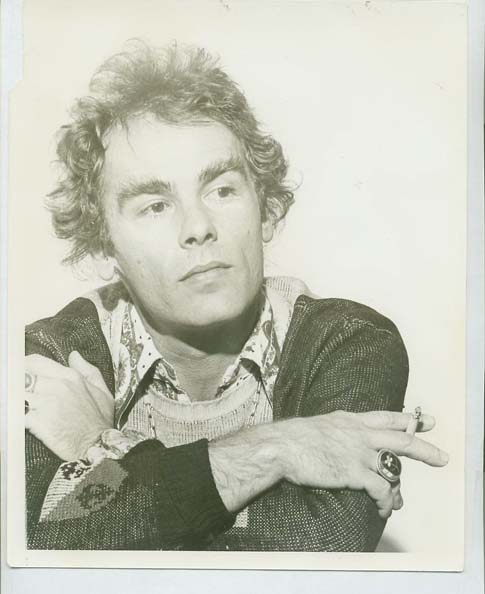 "I value nothing higher than friendship, unless it be humanities' greatest virtue, which is Love." - Dean Stockwell
ABOUT US:
The Stockwell Appreciation Society (or Sassies as we call ourselves), consists of fans who have come together on the net in a Yahoo Group to APPRECIATE the lifestyle and career of Dean Stockwell. Collecting information from articles, interviews, and anything else we can "dig up," we have delightfully discovered that Dean Stockwell is not only the co-star of a well loved TV series Quantum Leap, but he is also a star with an intriguing and inspirational past; not only through his work as an actor, but through many other fields that have interested us as well, such as art, painting, poetry and music.
Our website is a collection of everything we have gathered about Dean Stockwell. We are displaying this information in order to share it with fans of Dean Stockwell who haven't found The Sassies group yet. We hope you learn from it, as we have been able to learn from it ourselves.

Yours Sincerely
The Sassies

•Five of our very own Sassies members had the privilege of meeting Dean Stockwell in person in 2004! To learn more about our very own Sassy Sagas in the Deanster's world, you are welcome to join the Sassies discussion group at http://groups.yahoo.com/group/theSassies

WHAT´S NEW:
January 2008
A new article was added:
• Enter at Your Own Risk from The Taos Horse Fly October 15, 2004.
October 2007
Two new articles were added:
• Roll of the Dice by Rick Romancito, from Tempo Magazine, The Taos News, October 4-10, 2007.
• Robert Dean Stockwell: Craps and Cutouts by Bill Whaley from The Taos Daily Horse Fly, Sept. 18, 2007.
Check out our News and Gossip for Dean Stockwell updated news collected by the Sassies.
May 2007
A new article was added:
• Dean Stockwell Speaks. Q & A , II CON X
Stonybrook, NY, April 20, 1991, transcribed by Nancy Rapaglia April 20, 1991.
Added the Sci Fi Channel contact address, see below.
January - March, 2006: Celebrating Dean's 70th birthday, and inspired by his long commitment to good causes that makes this world a better place to live, the Sassies members have organized a donation to be made in his name to a charity as a birthday present and tribute for his inspiration and good example for all of us. We chose CancerCare , an American non-profit organization that provides free professional support services to anyone affected by cancer. Most of us who have lost someone dear to cancer or are dealing with the problem.
IMPORTANT NOTICE:
The website http://stockwellsassies.50megs.com will no longer be updated. Please update your bookmarks and your link to us to http://stockwellsassies.tripod.com.
Dean's contact addresses:
Dean Stockwell
c/o Diverse Talent Agency
1875 Century Park E., Ste. 2250
Los Angeles, CA 90067
Dean Stockwell
c/o The Sci Fi Channel
100 Universal City Plaza
Bldg. 1440, 32nd Floor
Universal City, CA 91608